Think of one of your favorite songs. How does it make you feel?
In August, I lost my best friend of a decade, and admit to nights where I didn't know if anything could heal the hole that had been left in her passing.
I remembered this incredible song I had heard, and searched for it online to at the very least, distract my mind. The song was entitled, "Surrender" by an artist named Monique Benabou.
I played the song, and about a minute in, I felt like my heart burst wide open, and I was flooded with beautiful memories I had shared with my friend over the years.
I felt, connection, joy, and though I had a ways to go, a beginning to understanding and accepting of what had happened. I felt, healed.
When I saw Monique as a contestant on the first global talent competition app, Megastar, I was compelled to find out more about her journey as a singer/songwriter, and more about what differentiates the music she creates.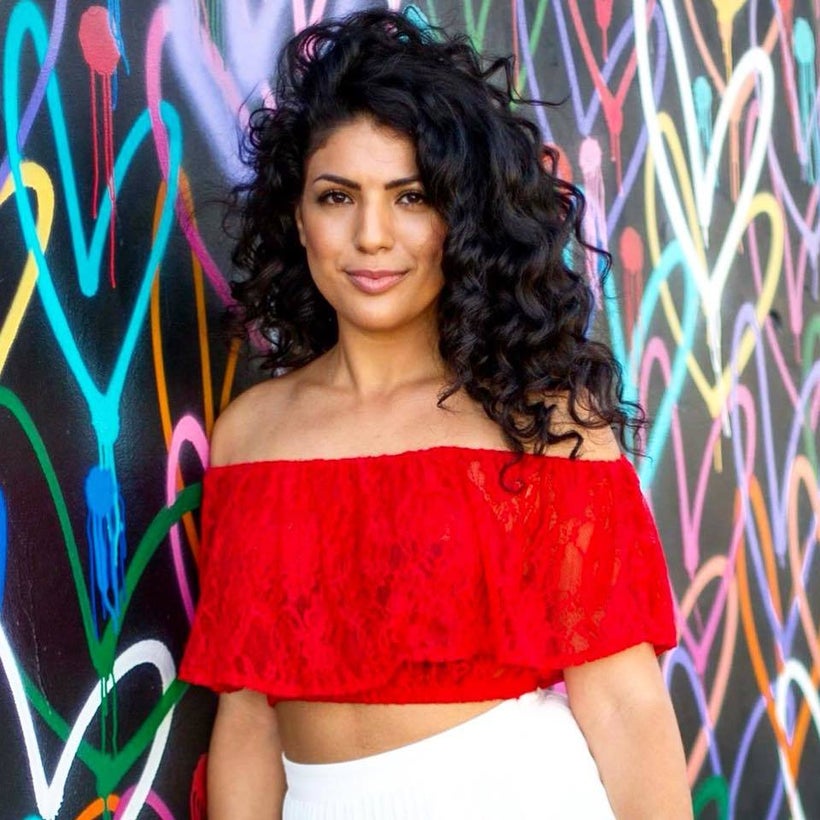 Q: I experienced something different about your music from everything that is currently out there, what is it?
Monique: "My music is different from what's out there, because I am not afraid to say what wants to come through. There is no ego in my music, it is 100% stone cold truth and has no agenda attached to it, other than making the listener remember who they are. I sing the things, thoughts and feelings we all experience but are too afraid to say or identify and that's how it is able to cut through the B.S. and hit you right in the feels. It's 'lit'."
Q: You talk about bringing the world "music that heals". Can you explain what that means?
Monique: "Music that heals is music that makes you feel. It cuts through the ego mind and goes straight to the soul of your being. It activates things within you that you had forgotten about or didn't know even existed. It is a 100% cellular activation and possible opportunity for cellular reprogramming. It is a support system meant to offer a place of belonging, comfort, empowerment, inspiration and encouragement. It is a technology in and of itself that has been around for thousands of years and utilized by ancient civilisations, to heal, attune and open the body, so that the spirit can flourish."
Q: You are a finalist in Megastar's global talent competition! Can you share the journey that got you here?
Monique: "I was born in Alameda, CA and I have been singing since I was 3 years old. My family is a first generation Moroccan American jewish family and I am one of 5 children. I have always known since I was young that I had a big purpose that had to do with music and singing and sang my way through elementary, middle school and high school. Music was my salvation and refuge as a young child and teenager. I was harshly bullied to the point of switching schools and finally dropping out of high school but that didn't stop me from going after what I knew I was meant to do and become. I got my GED, preceded to attend junior college, and moved to LA to pursue a professional singing career at 19 years old.
My first few years in LA were rough and full of life lessons. I learned to harness those life lessons and painful experiences into song writing for the first time when I was 20 years old. I was 23 when I got my big break in LA after auditioning at a cattle call audition back in 2012, I landed a spot on the second season of the Voice and was mentored by Christina Aguilera for the duration of my time on the show.
Following "The Voice" I entered an agreement with a management company that was closely affiliated with Justin Timberlake and spent the next 2.5 years circuiting some of the most incredible studios and writing with some of the most sought after songwriters, Brian McKnight, James Fauntleroy, Tank and performing alongside the likes of Colbie Caillat, Jason Derulo and many other overseas artists.
Fast forward to 2015, I had a breakdown and realised that I was no longer happy pursuing my career and didn't like the music I was making, so I left my management company. I was on the brink of releasing my first EP, which was postponed because of the management separation, until Jan 2016. It was after the release of my EP that I realised I needed break and was unsure if I had the ability to carry on in the industry.
I felt lost. I began cooking for the next year to find my joy and reconnect with pure expression and creativity. I ended up creating a pretty successful LA based supper club, which made its premiere on the Bravo Network in February 2017.
After some time away from music, I began to find my mojo again for singing and songwriting, revisiting my roots and unearthing my core desires to inspire and help heal my fellow brothers and sisters on this planet. It was then that I declared my desire for a new direction and began my journey as a conscious music artist and artist activist.
Earlier this year I was approached by Pepsi to do an artist feature which I celebrated because I would be the first independent conscious artist to pair with a major brand. This last year has been one of the most aligned and fulfilling years of my life and career. I have had the opportunity to work with incredible talent and artists, as well as other celebrity activists like America Ferrera and Wilmer Valderrama as a collaborator at the most recent capital's Harness event in Hollywood.
I had my first song placement on a major TV broadcasting network, ABC's "Once Upon A Time", and an opportunity in Indonesia to use and licence one of my original songs, "Comfort Zone", as the focal point for a 'We Are the World' style campaign in efforts to raise $1 million for a Bali relief fund and clean water initiative that will launch in 2018.
 And now we are here with Megastar. I am currently one of the top 5 finalists in the grand finale and one of the only conscious artists on the platform.
My journey with Megastar started when my roommate, Dijon, introduced me to the platform. He was doing some work with the app and felt that it would be a great fit and platform to showcase my original content and connect with fans. And here we are now."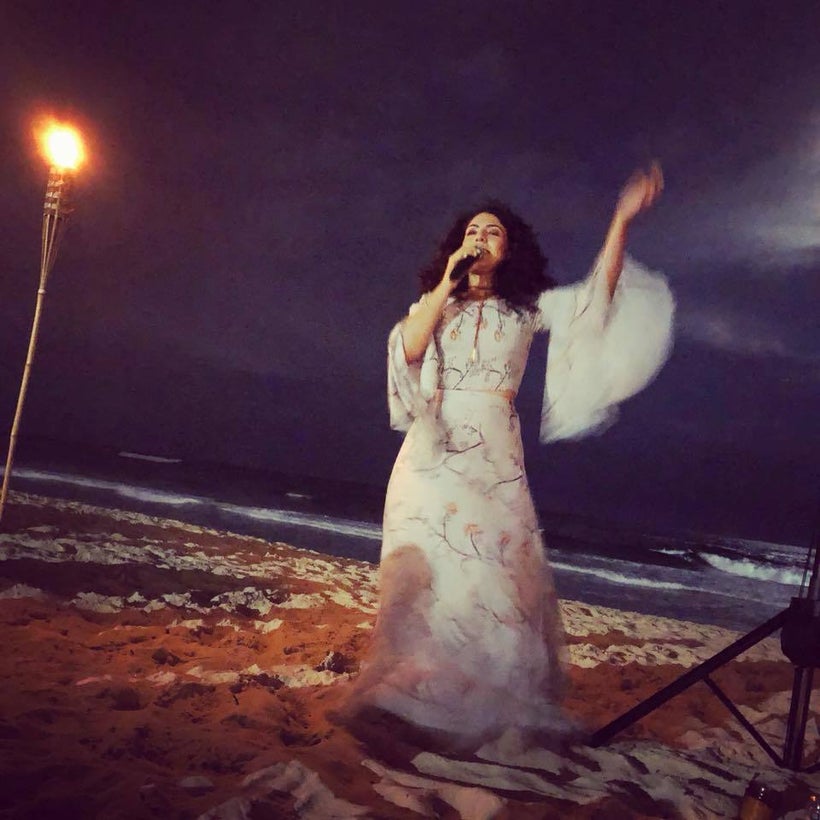 Q: What are your goals as an artist moving forward?
Monique: "My goals for the next year will be to complete and release one of the most profound pieces of art and music albums of the last 20 years. As a pioneer of the divine feminine awakening and new world order, this record and medicine that is coming through me is so much bigger than myself and will impact so many incredible human beings. It will raise the collective consciousness and vibration of the planet and acts as a full activation installment by tapping into the neurological binary frequencies of the brain and ancient chakral wisdom or tuning. For those who don't know what all that means – it is damn good music that makes you feel good on a scientific and cellular level. This record is engineered to create an induced state of flow, love and is an entry way for deeper interpersonal connection. It is healing in every sense of the word.
After the release I hope to travel the world performing with other like minded and like spirited artists and continue to collaborate with other revolutionary thought leaders to continue waking up the human race. So many people are hurting, so many people feel alone in this digital world and it's my goal to bring the heartbeat back to humanity and feeling back into our function, being human, being spirit in this human experience is challenging, no doubt and it's awesome."
Q: You have accomplished so much, despite the obstacles you've experienced. What are 3 pieces of advice for readers who are in the "tougher times" of pursuing their own dreams?
Monique: "First, when you are tapping into your genius, you will know it because you will have moments when you feel crazy. Just remember that your genius is so advanced and ahead of time that it's going to take some people a little while to understand and see your full vision, so hold the vision, hold the space and believe in it unwaveringly
Second, my mentor, Preston Smiles, says and I carry this with me every day – love always finds a way and anything else will find an excuse. Love wins yo.
And third, the magnitude in which you grow your business or career, is a direct reflection of how much you invest in the development of yourself. So stay curious, get to know you and find your truth."
Q: You are in the final round of Megastar, how can readers support your music to help bring this album to the masses?
Monique: "HOW YOU CAN HELP & MAKE A DIFFERENCE :
What needs to happen for the #1 position is the following:
1.Download MegaStar the App
2.Search 'Monique Benabou'
3.Click on the last video uploaded "Comfort Zone"
4.Click 'Vote' on the bottom left corner of the video (everyday that voting is open!)
LASTLY – PLEASE SHARE THIS WITH AS MANY PEOPLE AS POSSIBLE – ON YOUR SOCIAL MEDIA, TEXT MESSAGE – ANY WAY POSSIBLE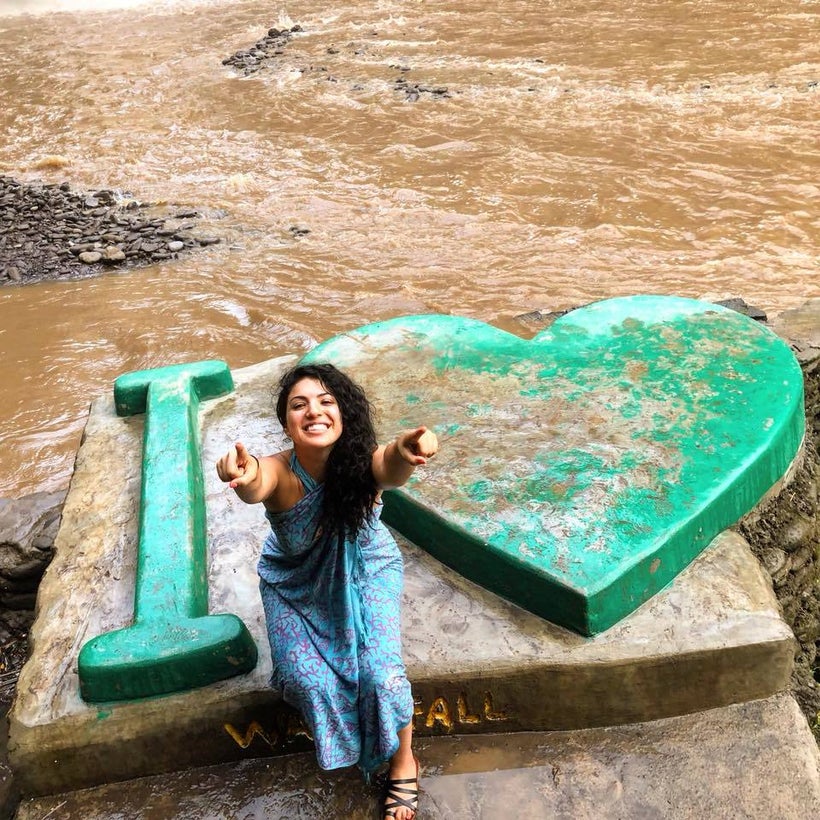 READ ARTICLE